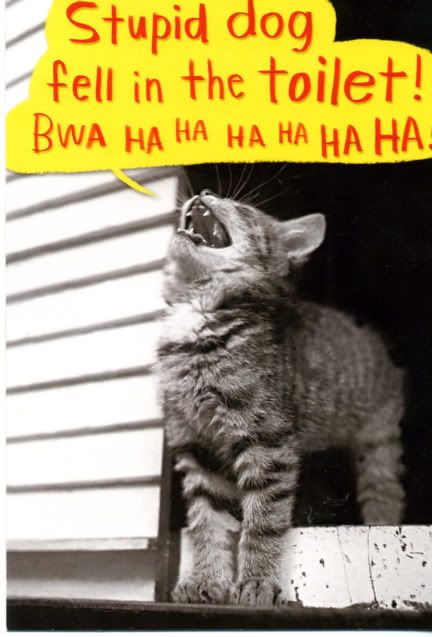 no real point in the pic... I just got this card in the mail and I thought it was funny...
Anyway, this week is finally over. Not a good week at all... just way slow. I'm afraid that with the economy like it is, everything is slowing down. I'm not doing any more document jobs, documents are now e-mailed or faxed. It used to be on Fridays, I delivered payrolls... but now the accountant sends a file through e-mail and they plug it in and print the checks on site. So, I'm running around doing shlock work.
and not terribly much of that...
In all honestly, courier work is what you do while you're looking for a job you want. Unfortunately, with the unemployment figures that came out today, I'm not sure that there's going to be an actual job worth having out there. And the people that are hiring, warehouses and such, are going to just lay off after the holiday season. This is not a good time, so I find myself in the position of trying to keep a job that I never really wanted to begin with... and I'm going to stop kvetching now...